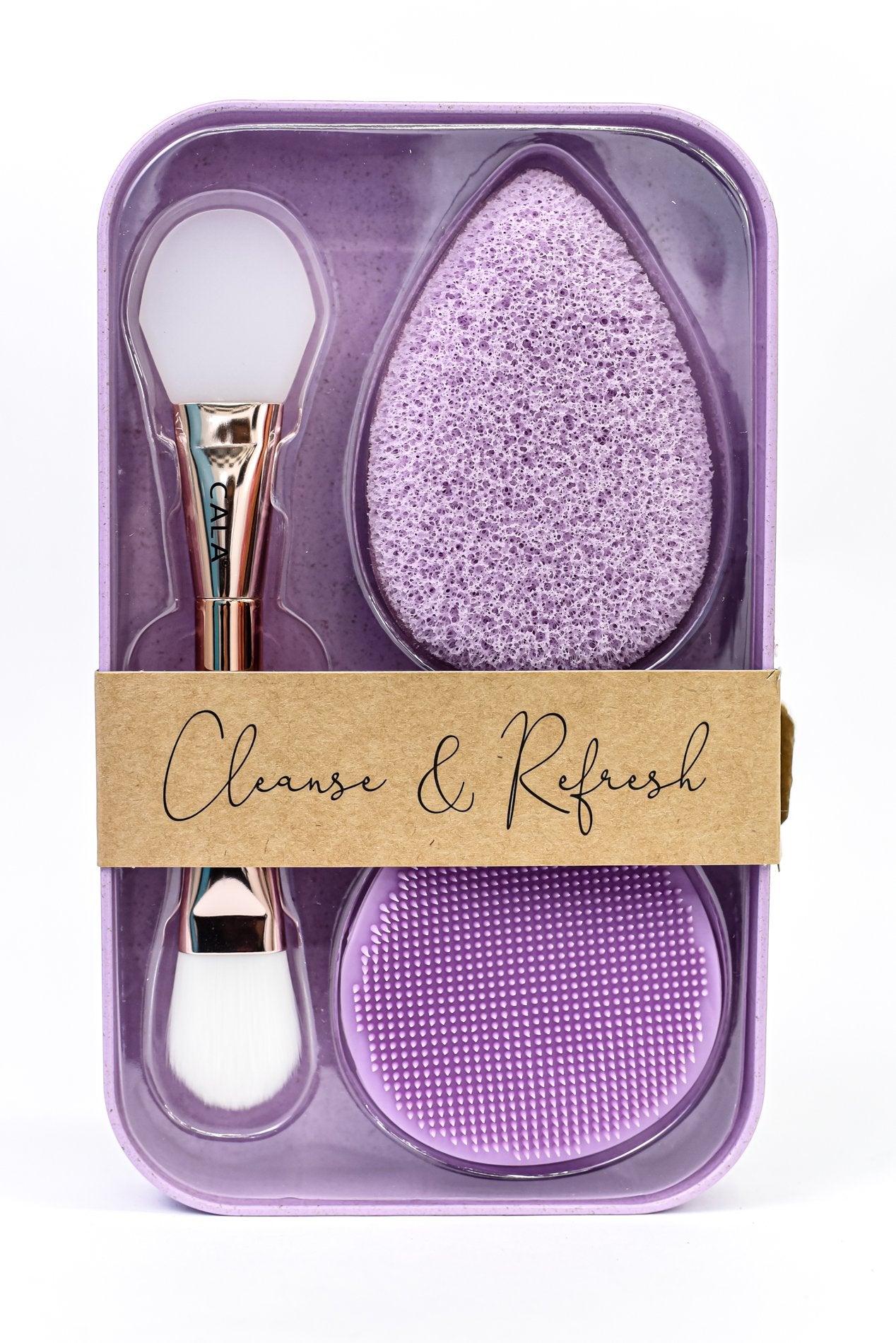 Purple Cleanse And Refresh Mask Brush Exfoliator Set - BTY050PU
Exfoliation Sponge Gently Exfoliates As It Lathers Product And Buffs Away Dead Skin Cells.
Silicone Sponge Invigorates And Massages The Skin With Fine, Flexible Bristles That Increase Circulation For A Healthy Glow.
Double Ended Mask Brush Helps Apply Facial Masks, Peel-off Masks, Serums, and Other Skin Care Products.